automated hugo
Inspired by Evan Brown's post Hugo on the go I decided to follow pretty much the same route — with a couple of twists.
In a nutshell Evan has set up a continuous integration chain for his hugo based website. The workflow is as follows:
create the new hugo post on whatever device you want
commit the post and push to github
github triggers the continuous integration service travis
travis regenerates the static web site
travis deploys the static web site
Where Evan is using github, travis, and S3 I wanted to go the self-hosted route. So,
instead of github I'm using a self-hosted, dockerized gitea instance to host my git repos
instead of travis I'm using a self-hosted, dockerized drone instance for the continuous integration part
instead of S3 I'm deploying to my own web server.
The workflow then looks like this: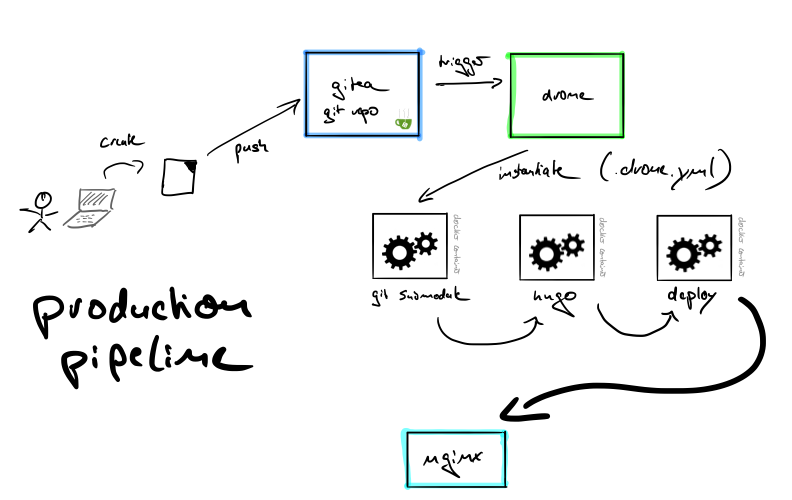 For editing and creating new posts I do use Working Copy — same as Evan is.